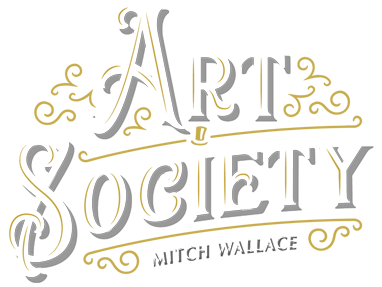 Art Society is a brand new art collection game with easy to learn rules for 2 to 4 players!
In Art Society, you are an art connoisseur trying to impress your peers by putting together the most fashionable art collection of them all! Bid on the hottest works of art, then arrange them on your drawing room wall into a tastefully curated gallery that's the envy of the local art scene. But beware! Fashion is fleeting, and trends are difficult to predict. The paintings that you and your fellow collectors do not buy will eventually make their way to the museum, changing the worth of your collection.
In the end, whose wall will be the talk of town?
Available in stores November 2023
Choose your FREE Promo Tile!

Want to be among the first to try Art Society?
Art Society is pre-releasing at Essen SPIEL! The game will be available in limited quanitities, so come play a demo and get your copy at booth 3L120!
We're still looking for volunteers! Interested in becoming part of the Mighty Boards team? We're looking for demo-ers for Art Society, Fateforge: Chronicles of Kaan, Hamlet: By the Lake, and more at Essen SPIEL! Feel free to send an email to eveline@mighty-boards.com if you'd like to join us!